These Trader Joe's cheesecake cones are my favorite dessert at TJs. It sounds impossible considering how many good Trader Joe's desserts exist, but these mini cheesecake cones are a perfect combo of stick to your teeth gooey with a refreshing cheesecake filled center. What makes these cones work so well is the quark cheese and ricotta cheese filling, which get to a perfect consistency after being out of the fridge for about 30 minutes. And then add in the rich and almondy cone that sticks to your teeth. I believe these are based off something similar at a bakery in Boston's North End, so let me know if you know where!…..…….


210 calories per serving

Net Weight: 7.05 oz

14 grams of sugar per serving
Almond florentine flavored cones with cheesecake in the middle

*Disclosure: I only recommend products I would use myself and all opinions expressed here are our own. This post may contain affiliate links that at no additional cost to you, I may earn a small commission. Read full privacy policy here.



Mini Cheesecakes Cones at Trader Joe's

Trader Joe's cheesecake cones have been around a few years now, and other than removing the annoying wrapper that would stick to the cone, they have remained the exact same- which is a good thing. These tend to only be around for a month or so every year in the Trader Joe's frozen section so I usually stock up. What does everyone like to drink with these? The almond flavor with the quark and ricotta cheese filling pretty much go great with anything, especially coffee. And if you can't make it out to TJs, give these items a try…..

– Keebler Waffle Cones

– Miss Jones Organic Buttercream Frosting



Price: $3.99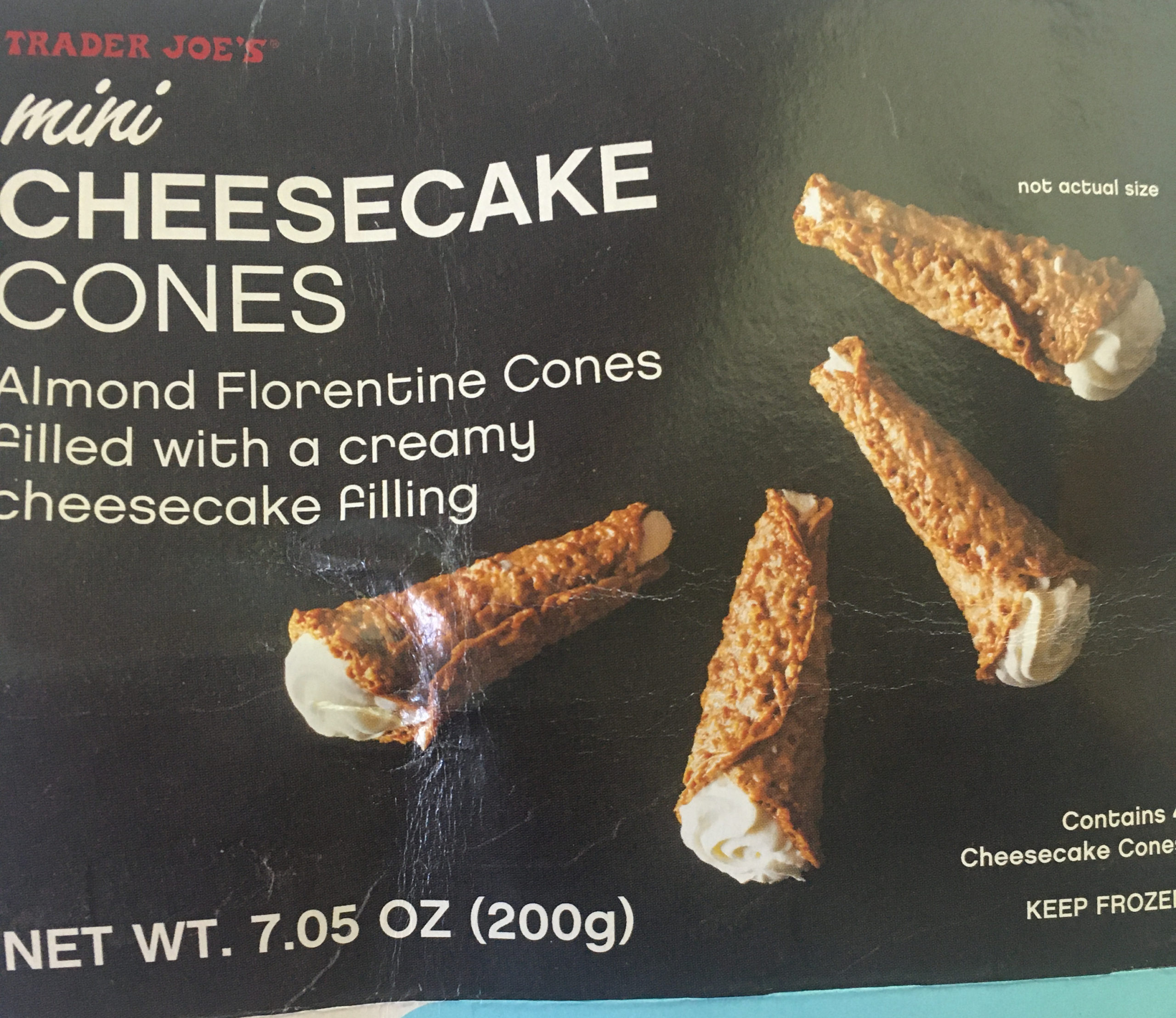 Other posts and links you might like….