This Trader Joe's thai green curry frozen entree is relatively new at TJs and is a nice vegan option for a quick and easy microwaveable meal. It doesn't have a super salty or overpowering taste to it, but it's pleasantly rich and creamy. I love any curry with real coconut milk in it that gives it a really warming and delicious taste on a cold day. I would put this among the solid vegan frozen options at TJs in terms of taste and texture. The rice is surprisingly light and yummy too!………….


470 calories per serving

Net Weight: 11.28 oz

6 grams of sugar per serving
With tofu sheets, jasmine rice and vegetables

*Disclosure: I only recommend products I would use myself and all opinions expressed here are our own. This post may contain affiliate links that at no additional cost to you, I may earn a small commission. Read full privacy policy here.



Thai Green Curry at Trader Joe's

Trader Joe's Asian and Indian frozen meals are generally good tasting and a solid value, and this Trader Joe's thai green curry entree is no exception. How does everyone like the tofu sheets and veggies that are in this? If anyone has a go to Trader Joes frozen entree, I would love to hear about it! In any case, for under $4 you can get a reasonably filling and tasty vegan meal with this veggie based option. And if you can't make it out to TJs, give these items a try…..

– Mike's Organic Thai Green Curry paste, vegan/dairy free/keto

– Mekhala Organic Curry Paste



Price: $3.99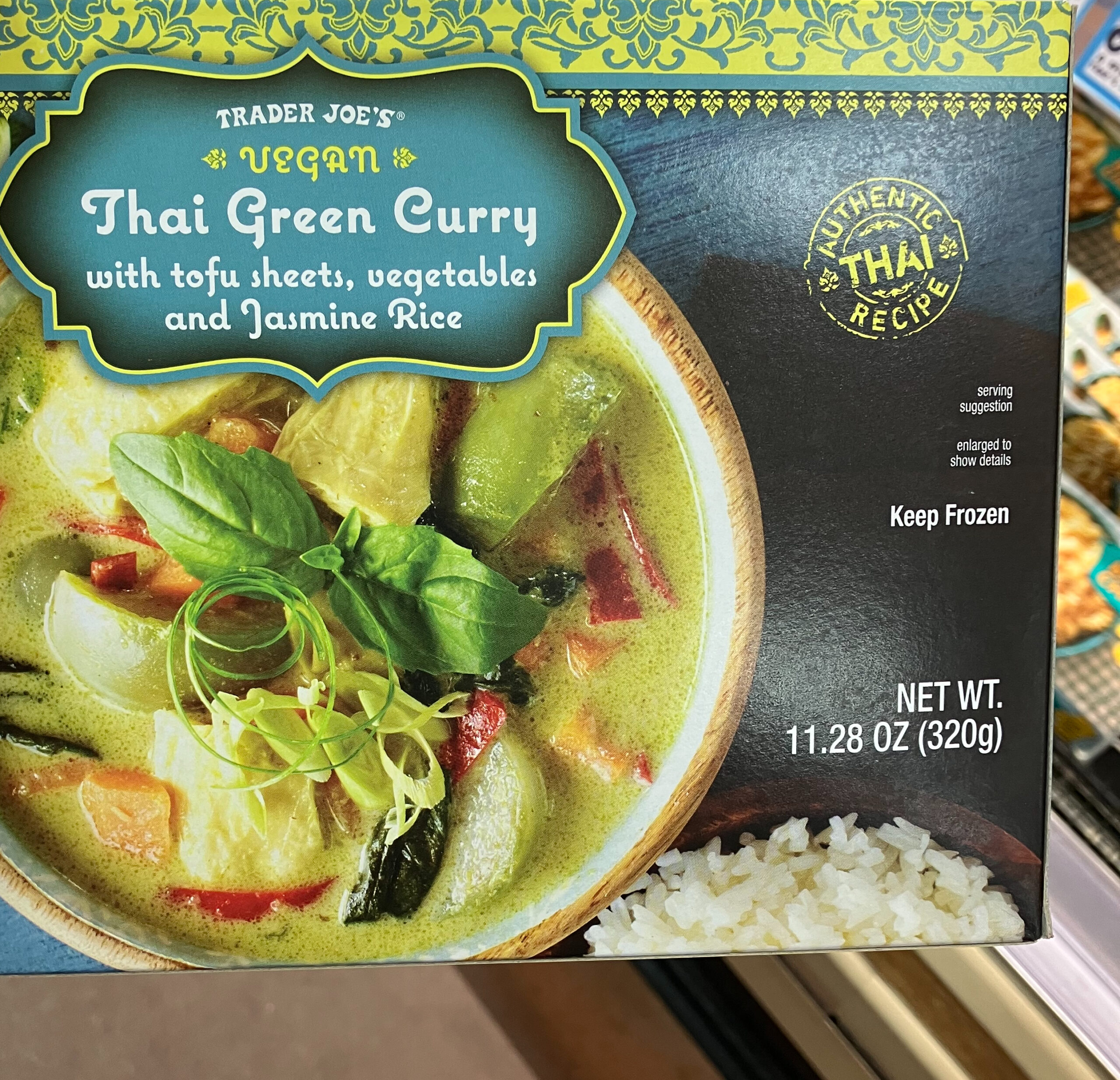 Other posts and links you might like….