These Trader Joe's arepas have been around a few years now and are one of my favorite snacks at TJs. Arepas are eaten all over South America with meat or cheese stuffed in between two corn cakes. This Trader Joe's arepas version doesn't have any meat in it, just yummy mozzarella cheese in between two traditional griddle corn cakes. You can technically make these in the microwave if you defrost them first, but you'll be missing all of the crunchy goodness of the corn cakes if you don't fry them up in a pan or atleast put them in the oven!…..…….


360 calories per serving

Net Weight: 13.96 oz

12 grams of sugar per serving
Found in the frozen entree aisle

*Disclosure: I only recommend products I would use myself and all opinions expressed here are our own. This post may contain affiliate links that at no additional cost to you, I may earn a small commission. Read full privacy policy here.



Trader Joe's Griddle Cakes, Corn Arepas

Trader Joes arepas come in a box with two individually wrapped arepas which is nice if you don't feel like having both at the same time. How does everyone like to eat these TJs arepas? If anyone has a really delicious dipping sauce or side that they like to have with these, let us know! As always, if someone has a yummy homemade arepas recipe they want to share, we would love to hear about it. And if you can't make it out to TJs, give these items a try…..

– Pre Cooked Corn Meal

– Arepa Maker



Price: $3.49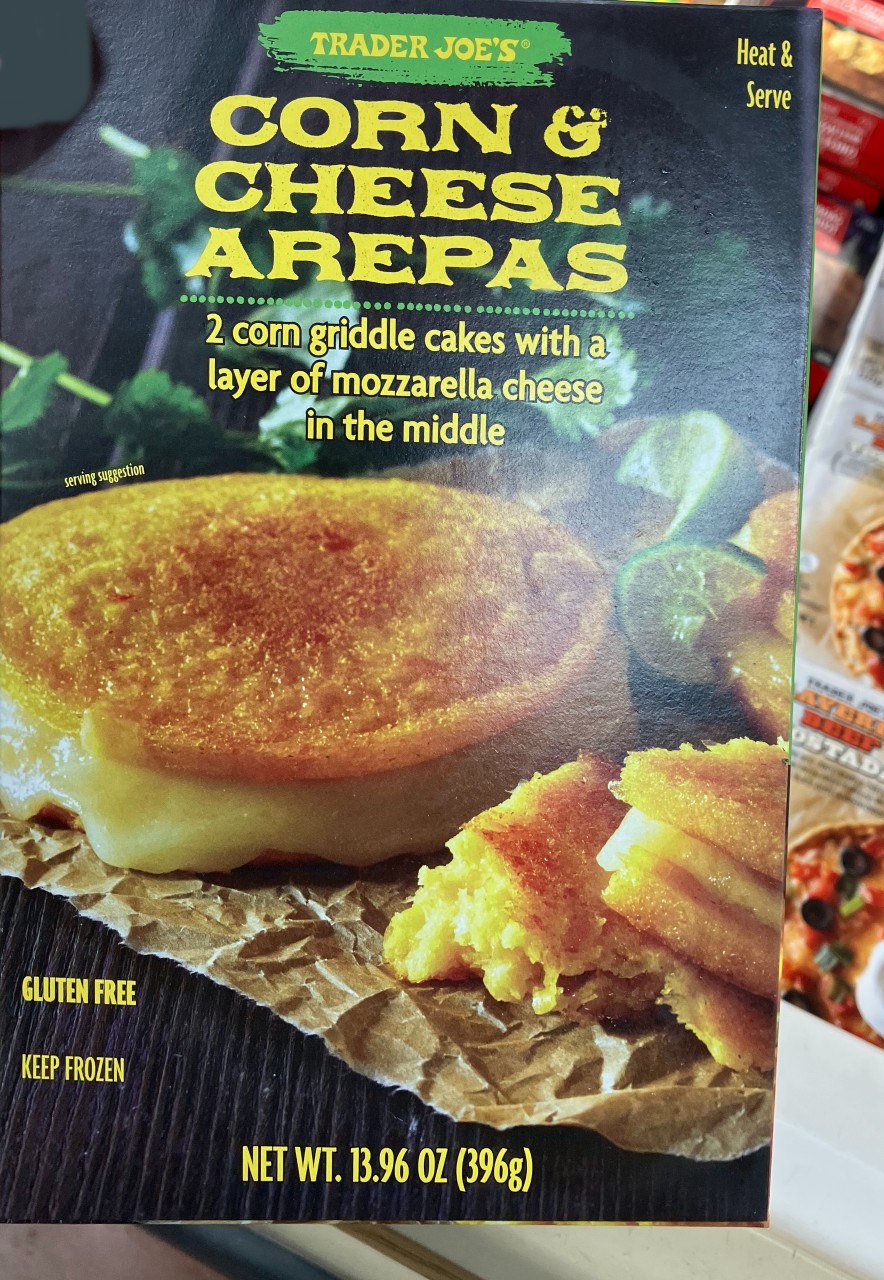 Other posts and links you might like….