Trader Joe's ube spread is a new product for 2022 that comes in a little jar, much like the cinnamon bun spread or lemon curd. Ube can definitely have a distinctive and interesting smell and taste, other than the obvious delicious sweetness. For some reason this Trader Joe's ube spread has sort of a funky smell to it, and is not one of my favorite ube related Trader Joe's products. This is a cool idea in theory, but I just don't love the taste and smell of this ube spread. Maybe others have had a different experience, but I wouldn't buy this again…..…….


60 calories per serving

Net Weight: 10 oz

7 grams of sugar per serving

*Disclosure: I only recommend products I would use myself and all opinions expressed here are our own. This post may contain affiliate links that at no additional cost to you, I may earn a small commission. Read full privacy policy here.



Ube at Trader Joe's

Trader Joe's ube spread is a product I thought I would love since I love the ube pancakes and the ube ice cream. But for some reason there's something off about this ube spread. When the best thing about the product is the gorgeous little design on the jar, that's probably not a great sign. For people that do like this, how do you normally use this in recipes?! I'd love to hear about a yummy recipe or a way of using this that can change my mind on liking this. And if you can't make it out to TJs, give these items a try…..

– Natural Ube Powder

– Purple Sweet Potato Powder



Price: $3.99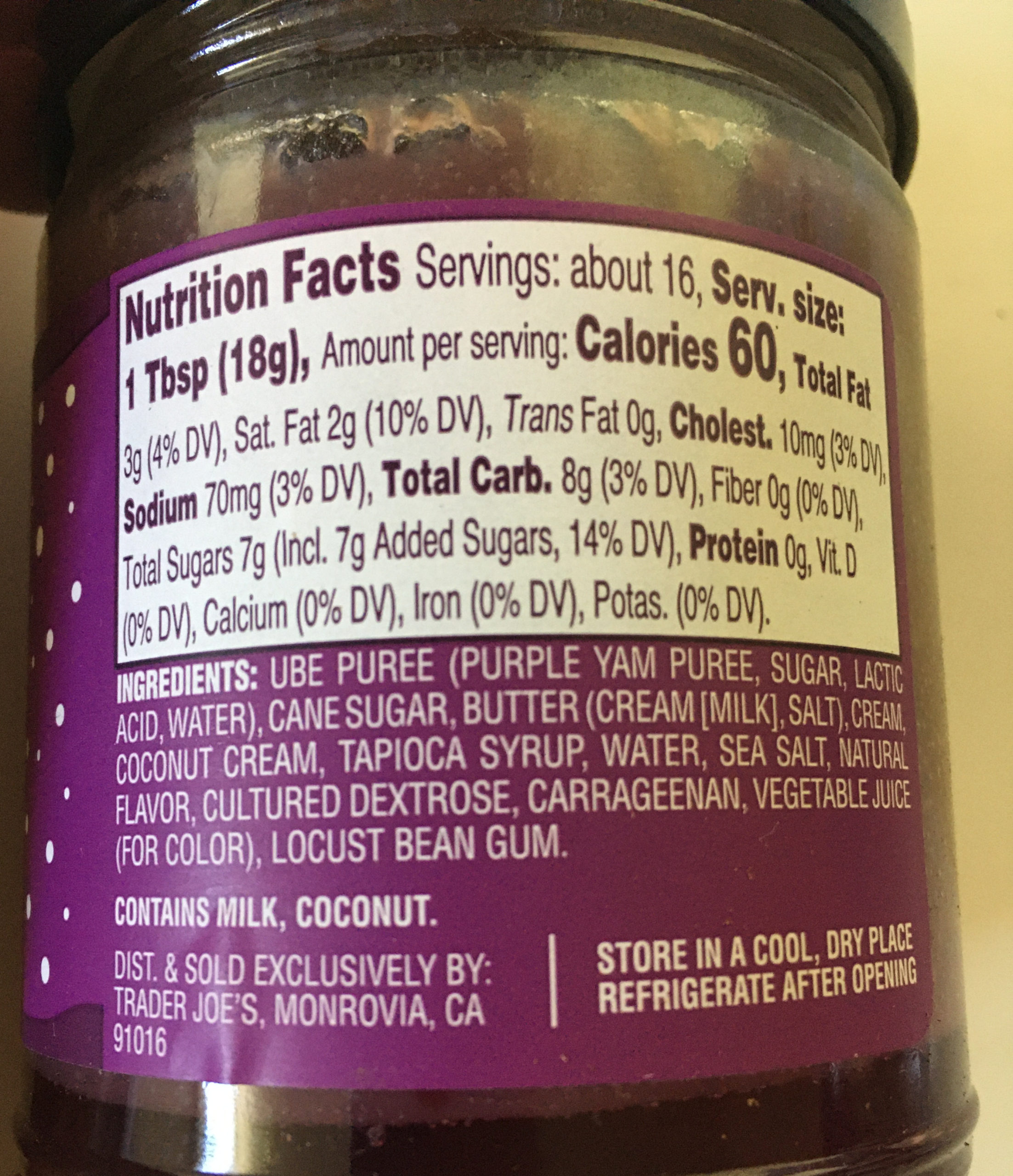 Other posts and links you might like….