These Trader Joe's bagels are kettle boiled, made fresh in a bakery in Brooklyn, and have a fantastic chewy consistency. Most bagels are not made like this, so they lack the super dense and chewy texture that these Trader Joe's New York bagels have. Trader Joe's bagels come in a few different forms, including gluten free, but these are one of my favorite all time bakery items. Unfortunately, these are only available in the greater New York metro area, but I've had people tell me you might be able to snag these as far away as New Haven. I like putting some of the Trader Joe's onion chive cream cheese on this, not even toasted to preserve the yummy chewiness!………….


380 calories per serving

Net Weight: 1

43 grams
7 grams of sugar per serving
Hand rolled and kettle boiled bagels

*Disclosure: I only recommend products I would use myself and all opinions expressed here are our own. This post may contain affiliate links that at no additional cost to you, I may earn a small commission. Read full privacy policy here.



New York Bagels at Trader joe's

Trader Joe's bagels can be hit or miss depending on the type of bagels or how fresh they happen to be when you see them at the store. In general, Trader Joe's bagels are a really good value and lack a lot of the super unhealthy ingredients that most semi shelf stable bagels have. My only tiny complaint about these Trader Joes everything bagels are that the little seeds and spices on top of the bagel always make a huge mess, even when you just take these delicious bagels out of the bag. But that's sort of what happenes with all everything bagels, so I'm happy to get my counter messy for such a yummy treat. And if you can't make it out to TJs, give these items a try…..

– Trader Joe's Everything Bagel Seasoning

– O'dough Bagel Thins


Price: $3.99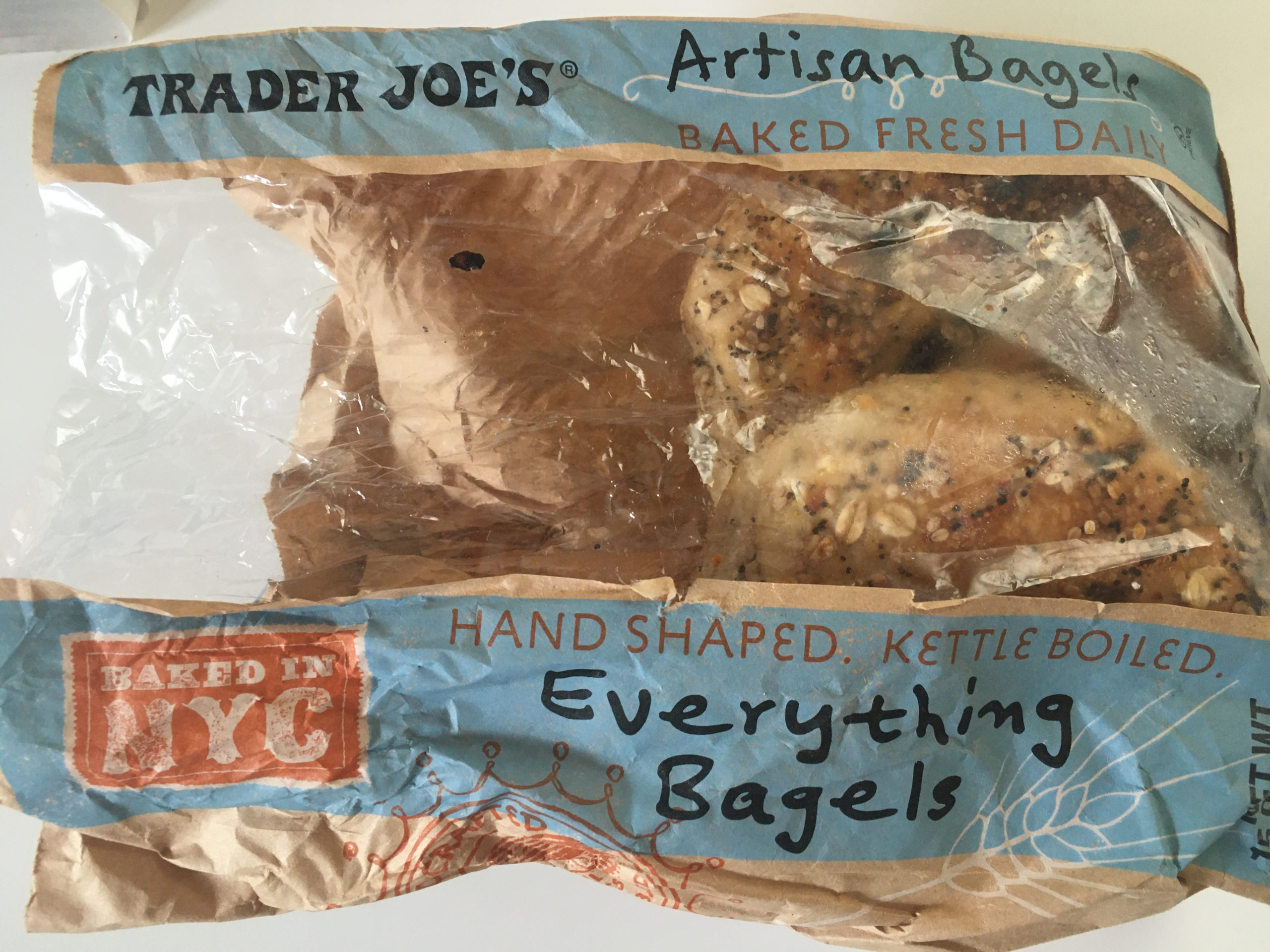 Other posts and links you might like….