Trader Joe's sunscreen comes in a variety of different containers, from the squeeze bottle to the spray. Generally the Trader joe's face sunscreen comes in SPF 30 broad spectrum, while the TJs spray sunscreen for your body comes in SPF 50. As with most TJ's products, these sunscreens lack a lot of the unhealthy ingredients that can be found in mass market brands…..…….
Broad Spectrum SPF 30

Net Weight: 6 fluid oz

Face & Body Sunscreen lotion
UVA/UVB protection, water resistant, enriched with vitamin C and E, non comedogenic, fragrance free, para free and oil free
Oxybenzone & Octinoxate free
Spray sunscreen uses Zinc Oxide

*Disclosure: I only recommend products I would use myself and all opinions expressed here are our own. This post may contain affiliate links that at no additional cost to you, I may earn a small commission. Read full privacy policy here.



Trader Joe's Face Sunscreen and Body Lotion


Trader Joe's health and beauty aisle has a growing number of products, and sunscreen has always been a strong point for TJs. Over the years they've offered travel size sunscreen, face sunscreen and face and body sunscreen, from spray bottles to squeeze bottles. What is everyone's favorite type of sunscreen offered by TJs? If anyone has a different brand they prefer over Trader Joe's, let us know! I've found that the regular old SPF 30 sunscreen lotion from Trader Joes stays on pretty well even when you go in the pool, which cant be said for some other natural type sunscreens that are far pricier. Plus, it's sort of nice that there is no real smell after using it. And if you can't make it out to TJs, give these items a try…..

–Cerave Sunscreen from Amazon



Price: $6.99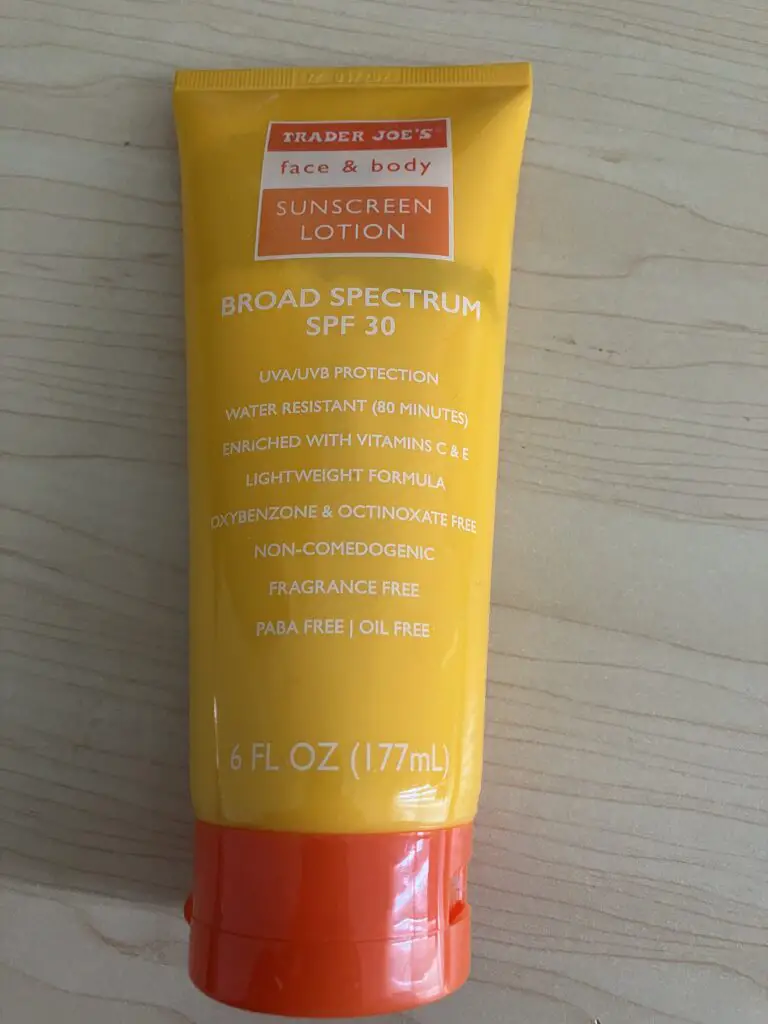 Other posts and links you might like….