This Trader Joe's miso paste is a great value, made in Japan, and adds a surprisingly mild and good taste to pretty much anything. It's not that easy to find miso paste that's reasonably priced at regular old grocery stores, so this is a nice product to have at TJs. This seems to have gone in and out of stock as of 2023, so grab it if you see it, generally above the frozen foods aisle………….


10 calories per serving

Net Weight: 5.3 oz

Ingredients are white miso (water, rice, soybean, salt)
Made in Japan

*Disclosure: I only recommend products I would use myself and all opinions expressed here are our own. This post may contain affiliate links that at no additional cost to you, I may earn a small commission. Read full privacy policy here.



Miso Paste at Trader Joe's

Trader Joes miso paste can be added to soups, sauces or any marinade type concoction. How does everyone like to use this Trader Joe's white miso paste? If anyone has a go to recipe using Trader Joe's miso paste or just miso in general, let us know! And if you can't make it out to TJs, give these items a try…..

– Miso Paste Made in Japan on Amazon


Price: $2.99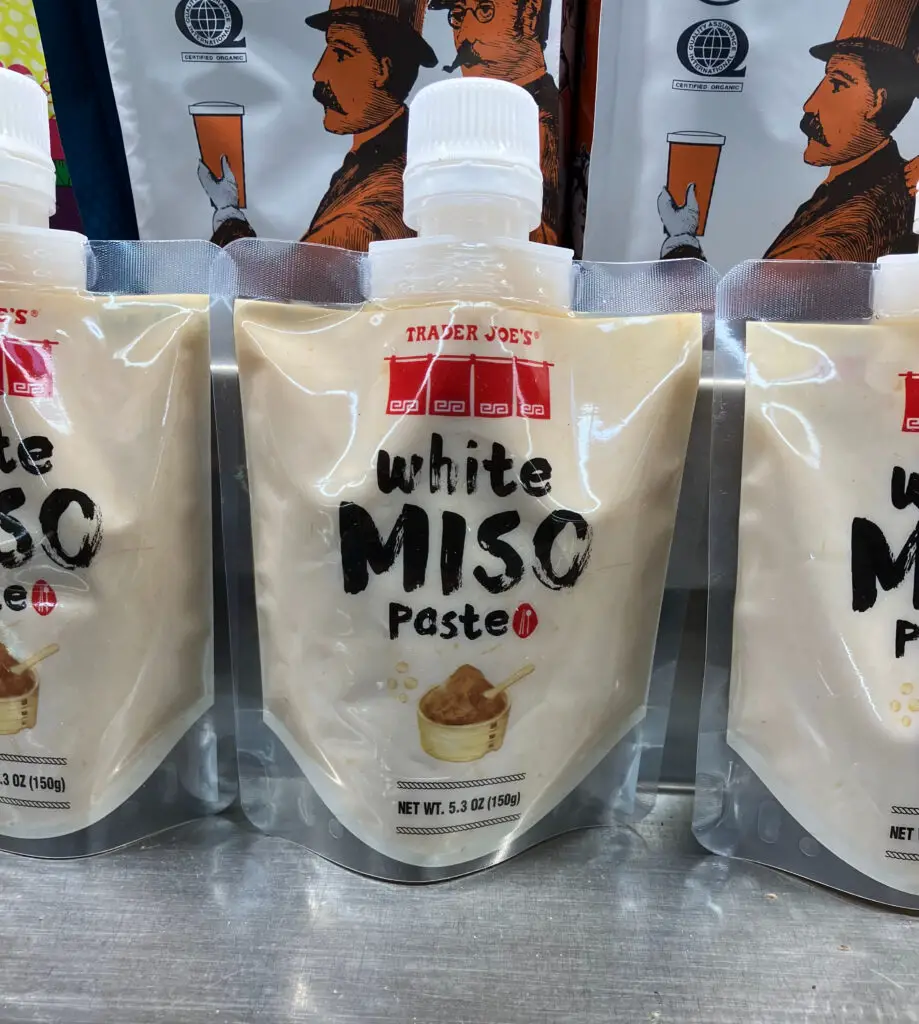 Other posts and links you might like….