This Trader Joe's cajun alfredo sauce has a somewhat spicy and smooth flavor to it, but it isn't my favorite of the many different pasta sauces from TJs. The idea of a really vibrant and yummy cajun alfredo sauce was intriguing to me when I first saw the festive little jar, but this sort of disappointed. It has a bit of an odd aftertaste to it. The ingredients of this are definitely healthier than your typical cajun alfredo sauce, so that may be why it doesn't have the classic cajun alfredo sauce taste I was hoping for. I think this is still worth giving a shot if you love cajun flavors though…….…….


90 calories per serving

Net Weight: 14.5 oz

6 grams of fat per serving
Cajun style creamy alfredo sauce

*Disclosure: I only recommend products I would use myself and all opinions expressed here are our own. This post may contain affiliate links that at no additional cost to you, I may earn a small commission. Read full privacy policy here.



Trader Joe's Cajun Alfredo

Trader Joe's pasta sauces come in a variety of flavors and varieties depending on the time of year. How would everyone rank this Trader Joe's cajun alfredo sauce compared to other Tjs sauces you've had? If anyone has a really delicious homemade cajun alfredo sauce recipe that you've made, let us know! I think cream based sauces especially taste best when they are fresh and homemade! And if you can't make it out to TJs, give these items a try…..

– Zatarain's Cajun Hot Sauce

– Cholula Hot Sauce Packets



Price: $3.79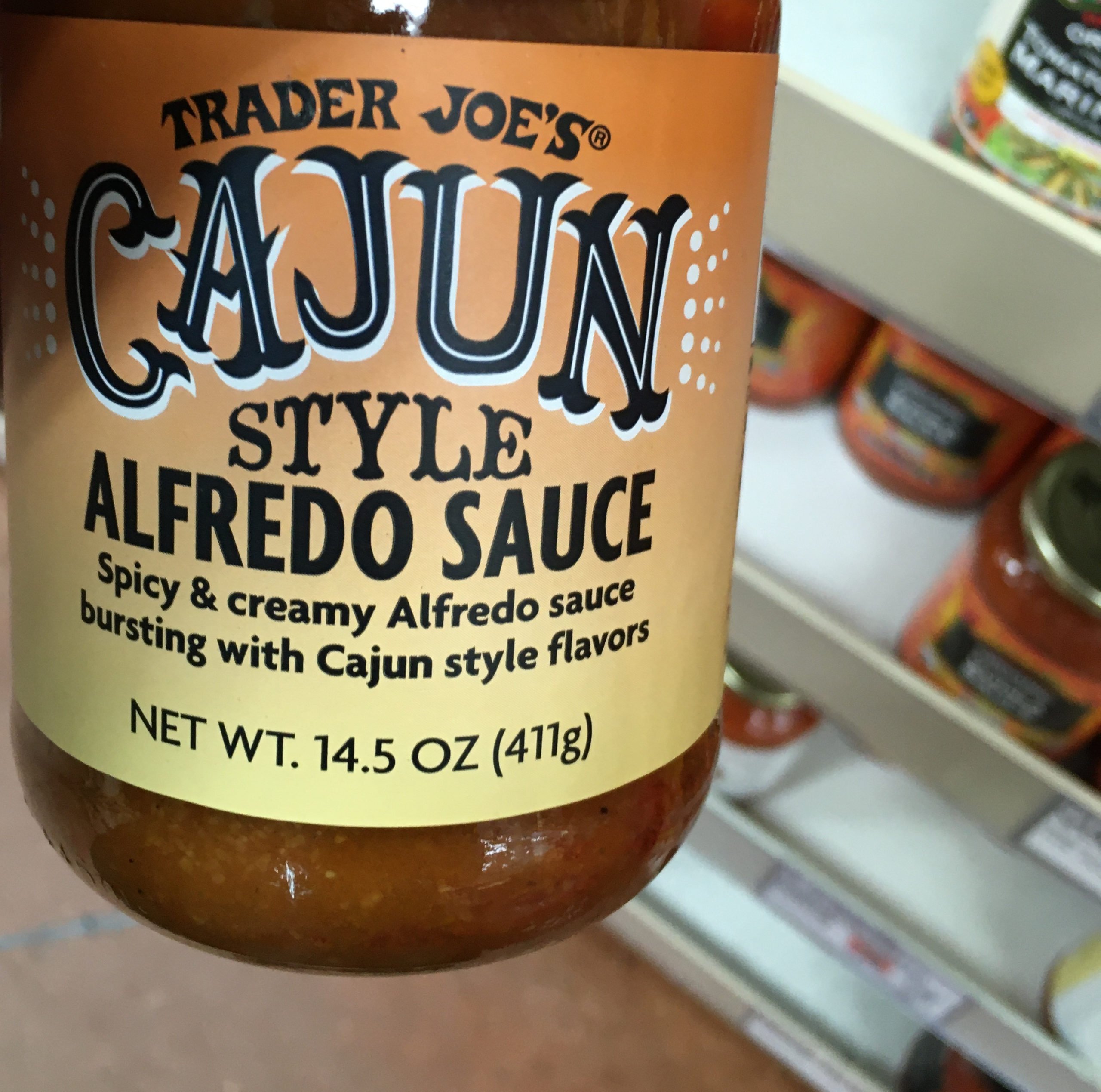 Other posts and links you might like….
Trader Joe's pasta sauce review