These Trader Joe's crunchy curls have been around for years, but only recently have they gotten super popular. They briefly became somewhat of a TikTok trend, which introduced people to these interesting curly q potato and lentil snacks. They aren't the most flavorful chips in the world, but they are shaped in a cool way, are pretty healthy and are a solid vegan and gluten free snack………….


130 calories per serving

Net Weight: 6 oz

Zero grams of sugar per serving
High in fiber
Crunchy Curls Trader Joe's are Vegan and made with potatoes and lentils

*Disclosure: I only recommend products I would use myself and all opinions expressed here are our own. This post may contain affiliate links that at no additional cost to you, I may earn a small commission. Read full privacy policy here.



Trader Joes Crunchy Curls

Trader Joe's crunchy curls don't have a super distinct or strong taste to them, but they are sort of a nice snack to crunch on and make it seem like you are getting a bit of a treat with the crunch. How does everyone like to eat these Trader Joe's crunchy curls? I'm curious how these crunchy curls Trader Joe's snacks stack up to other vegan snacks people like from TJs. I bet putting these in a sandwich for a hearty crunch would be a good use for these little curly guys. And if you can't make it out to TJs, give these items a try…..

– Trader Joes Crunch Curls on Amazon (Prices change a lot so make sure to check how big the markup is)

– Mighty Lil Lentil Snacks



Price: $2.99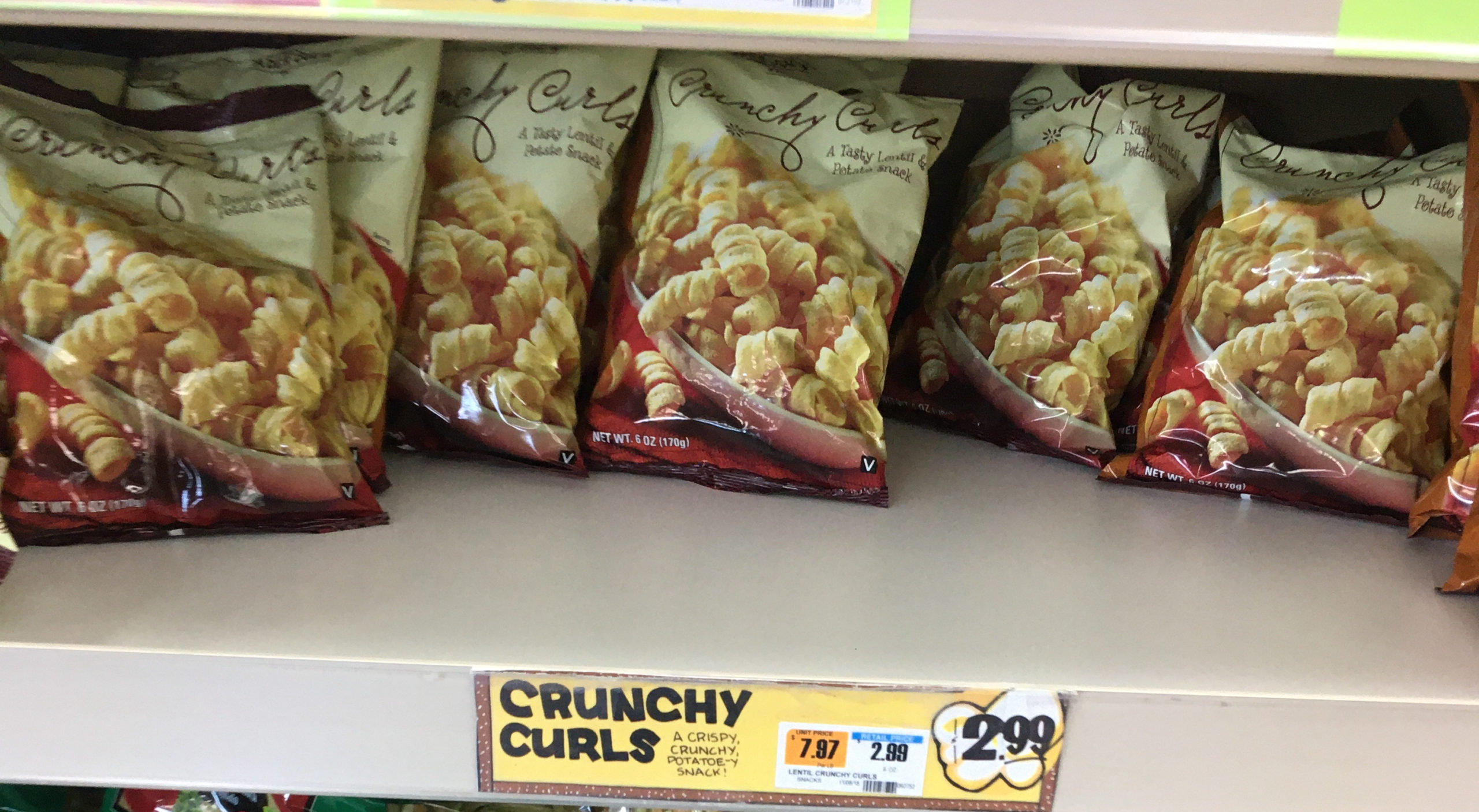 Other posts and links you might like….