This Trader Joe's Turkeyless Ground Meat is new for 2022 and is made with pea and wheat protein. It comes in a 12 ounce sealed package and can be found in the faux meat section of Trader Joe's by the Impossible burger meat, tofu and other vegetarian items. This replaces the Turkeyless Protein patties that were sold at TJs in the past. This Trader Joes turkeyless ground meat really does cook up pretty much like real turkey, and the flavor is on par with other protein meat alternatives I've had. It doesn't have a ton of flavor, but then again real ground turkey doesn't either………….


700 calories per serving

Net Weight: 12 oz

Zero grams of sugar per serving
Made with pea and wheat protein
21 grams of protein per serving
Vegan and plant based

*Disclosure: I only recommend products I would use myself and all opinions expressed here are our own. This post may contain affiliate links that at no additional cost to you, I may earn a small commission. Read full privacy policy here.



Turkeyless Ground Meat at Trader Joe's

Trader Joe's turkeyless ground meat is a great meat alternative that has a good amount of protein it, and is fairly similar to the old Trader Joe's turkeyless protein patties from years past. How does everyone like to use this TJs turkeyless meat alternative? If anyone has a really yummy recipe that uses this as the main ingredient, let us know! The great thing about this plant based turkey meat is that you pretty much can add any delicious sauce or seasoning to it and it really absorbs the flavors. And if you can't make it out to TJs, give these items a try…..

– Vermont Turkey Sticks, Smoked

– Oven Roasted Turkey in a Can



Price: $5.49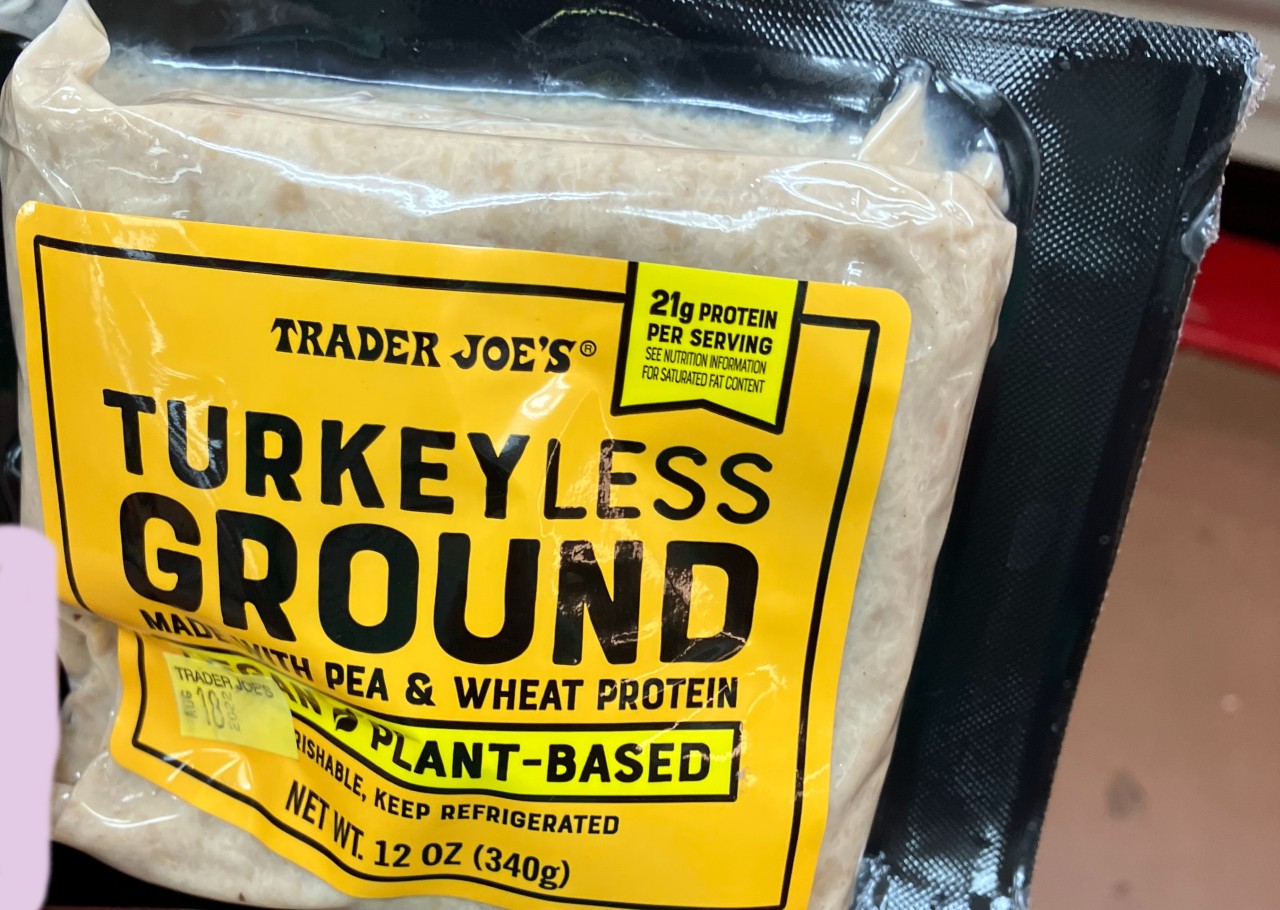 Other posts and links you might like….