This Trader Joe's hearts of palm pasta is an interesting alternative pasta, made from the center of actual palm trees. These are sustainably harvested according to TJs, and are vacuum sealed with the only ingredient being hearts of palm. They have a mostly neutral smell to them, and absorb flavors and sauces really well. They sort of remind me of zucchini spirals with a bit of a different hard to pinpoint taste. These are a really good option if you're looking for a low carb pasta alternative…….…….


60 calories per serving

Net Weight: 9 oz

3 grams of sugar per serving

*Disclosure: I only recommend products I would use myself and all opinions expressed here are our own. This post may contain affiliate links that at no additional cost to you, I may earn a small commission. Read full privacy policy here.



Hearts of Palm pasta at Trader Joe's

Trader Joe's alternative pastas come in so many different forms now, but this is one of my favorites because they really don't have much of a flavor to them, so whatever dish or sauce you put them in, they sort of just blend in. They definitely don't make you think you're eating fresh, real pasta, but I do like these a lot as a good alternative. How does everyone like to use these in recipes?! I'm curious how everyone would compare the taste and texture of these to other Trader Joe's pasta like the quinoa or black bean "pasta" varieties. And if you can't make it out to TJs, give these items a try…..

– Palmini Low Carb Angel Hair Pasta

– Natural Heaven hearts of palm pasta



Price: $3.49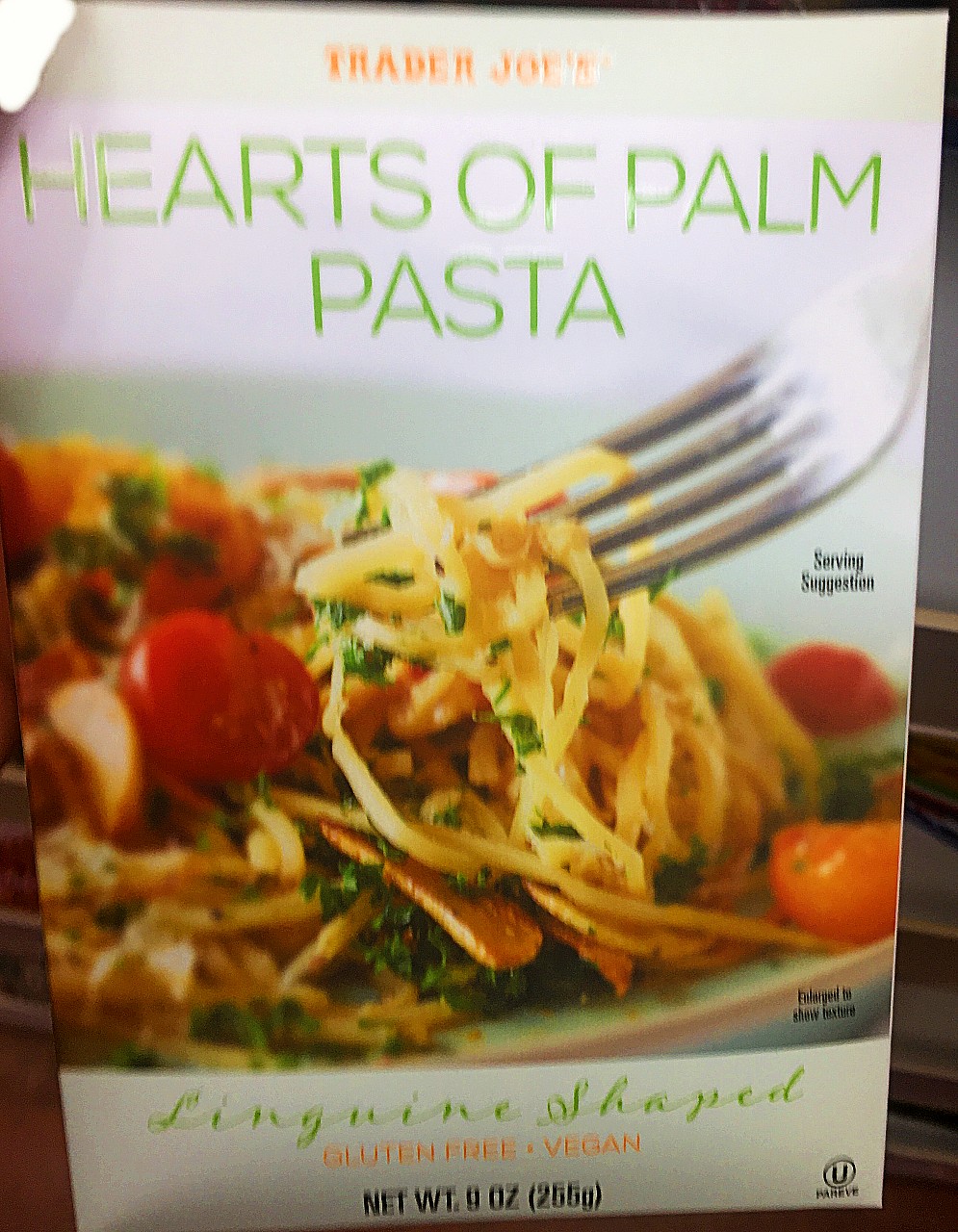 Other posts and links you might like….