This Trader Joe's gochujang is a solid addition to the many different Asian sauces, spices and pastes that TJs has offered over the years. Trader Joes gochujang was also sold in a bigger squeeze bottle at one point, but while this isn't as easy to use, it's nice that you can buy just a little bit of this delicious fermented red pepper paste for under $2. For those that haven't had the gochuchang flavor before, it has a slight kick to it, with a super funky, fermented taste that I think a lot of people will either love or hate. The Trader Joe's gochujang almonds are probably a good way to test if you like this flavor before diving in and buying this little tub………….


15 calories per serving

Net Weight: 7.05 oz

2 grams of sugar per serving
Korean fermented red pepper paste
Product of Korea

*Disclosure: I only recommend products I would use myself and all opinions expressed here are our own. This post may contain affiliate links that at no additional cost to you, I may earn a small commission. Read full privacy policy here.



Gochujang at Trader Joe's

Trader Joe's gochujang is a really nice thing to have around when you want to add a really unique tasting flavor to pretty much any sauce, marinade or dish. How does everyone like to use this TJS gochujang in recipes? If anyone has a really yummy recipe they make with this, let us know! For those who have used a lot of gochujang and are very familiar with it, how would you compare this version to authentic ones you've had? And if you can't make it out to TJs, give these items a try…..

– CJ Haechandle Gochujang

– Bibigo Gochujang Sauce



Price: $1.99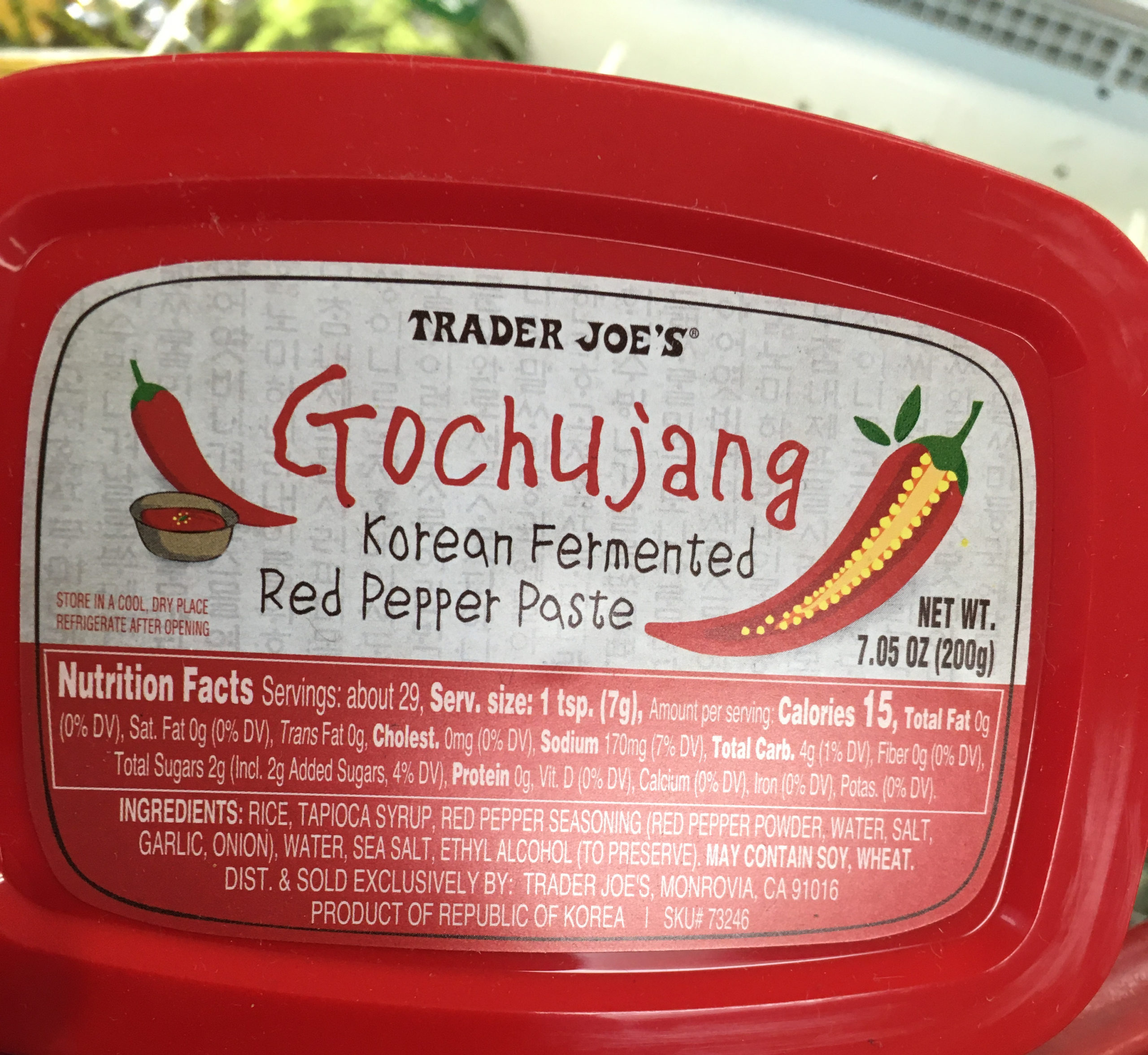 Other posts and links you might like….