This Trader Joe's gluten free breaded shrimp is a new product for 2022 and can be found in the seafood frozen aisle. Just like regular fried shrimp, these crisp up nicely if you cook them well enough, either in the oven or the air fryer. TJs used coconut flour and tapioca starch in the breading to keep these gf, and they are a solid addition to the Trader Joe's gluten free items. At a price of under $10, these little gluten free breaded shrimp are a solid value considering how hard it is to find similar products at most grocery stores………….


260 calories per serving

Product of Thailand

1 gram of sugar per serving

Can be made in the air fryer, oven or on the stoveop

*Disclosure: I only recommend products I would use myself and all opinions expressed here are our own. This post may contain affiliate links that at no additional cost to you, I may earn a small commission. Read full privacy policy here.



Gluten Free Coconut Breaded Shrimp at Trader Joes

Trader Joe's gluten free breaded shrimp is one of an ever growing gf product list at TJs. How would everyone compare the taste and texture of these to regular breaded shrimp or other gf breading you've had? If anyone has found the perfect way to cook these or a recipe that makes them super crispy, let us know! I know a lot of people now swear by their air fryers, but sometimes a super hot oven can do the trick too if you don't own an air fryer. And if you can't make it out to TJs, give these items a try…..

– Kentucky Kernal Flour GF Breading

– Aleia's Gluten Free Breading



Price: $9.99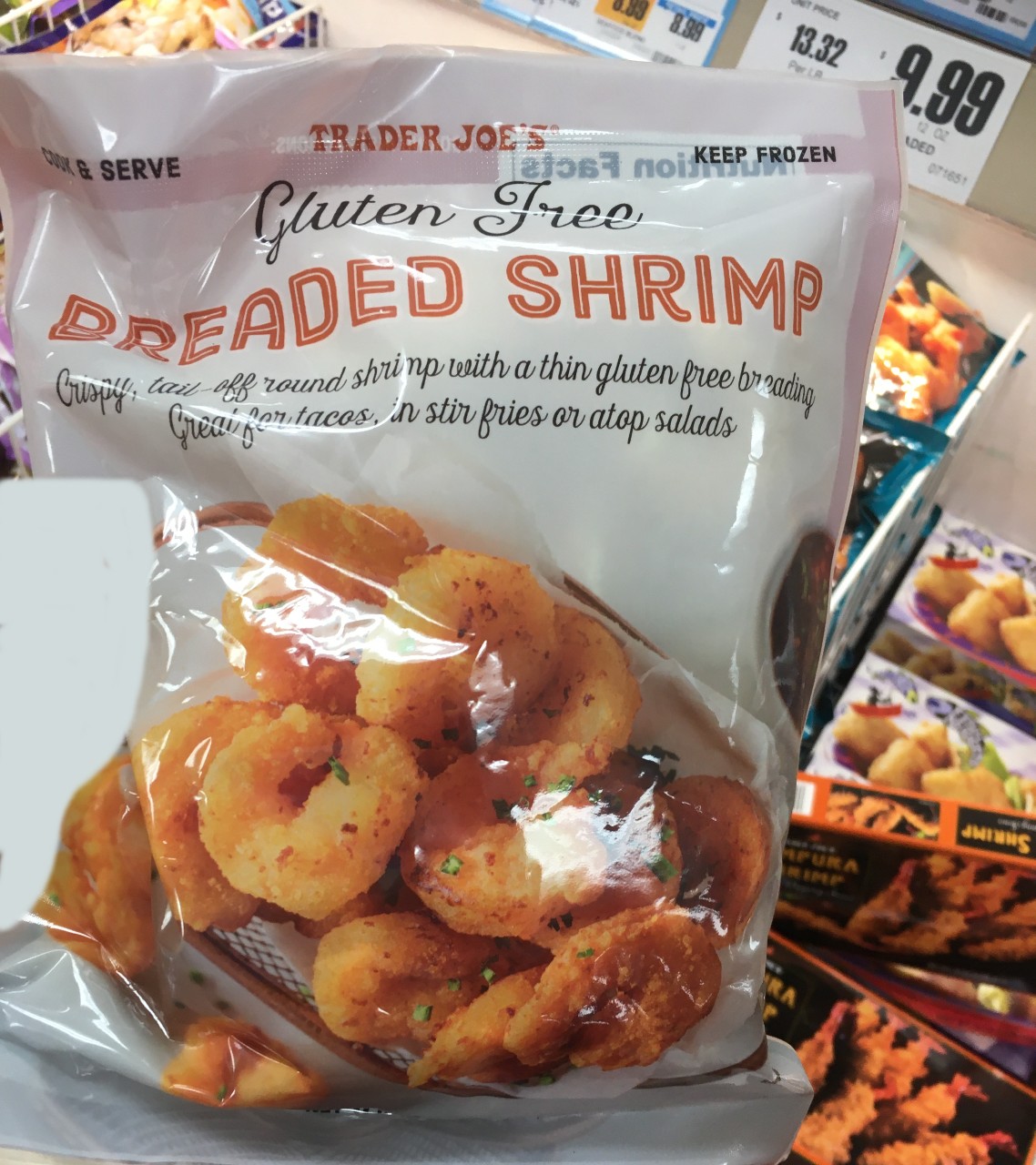 Other posts and links you might like….